Short animation commissioned
by the
Musikforlæggerne
.
GoodJobStudios created this animated explainer on how music reaches its market. Based on material, put together by Seismonaut, Henrik wrote the script and then designed, directed, animated, made sound and music. The project was initiated by
https://seismonaut.com
for the danish organisation for professional music publishers:
musikforlaeggerne
.
Henrik created two versions. Shown here is the official version.
To illustrate a diverse music market our intention was to bring multiple music genres into one composition, this can be view in the
GJS deluxe version here:
https://youtu.be/mg3Dwu3Y3pY
. 
Projectmanager at
Seismonaut
:
Andreas Linnet Jessen
.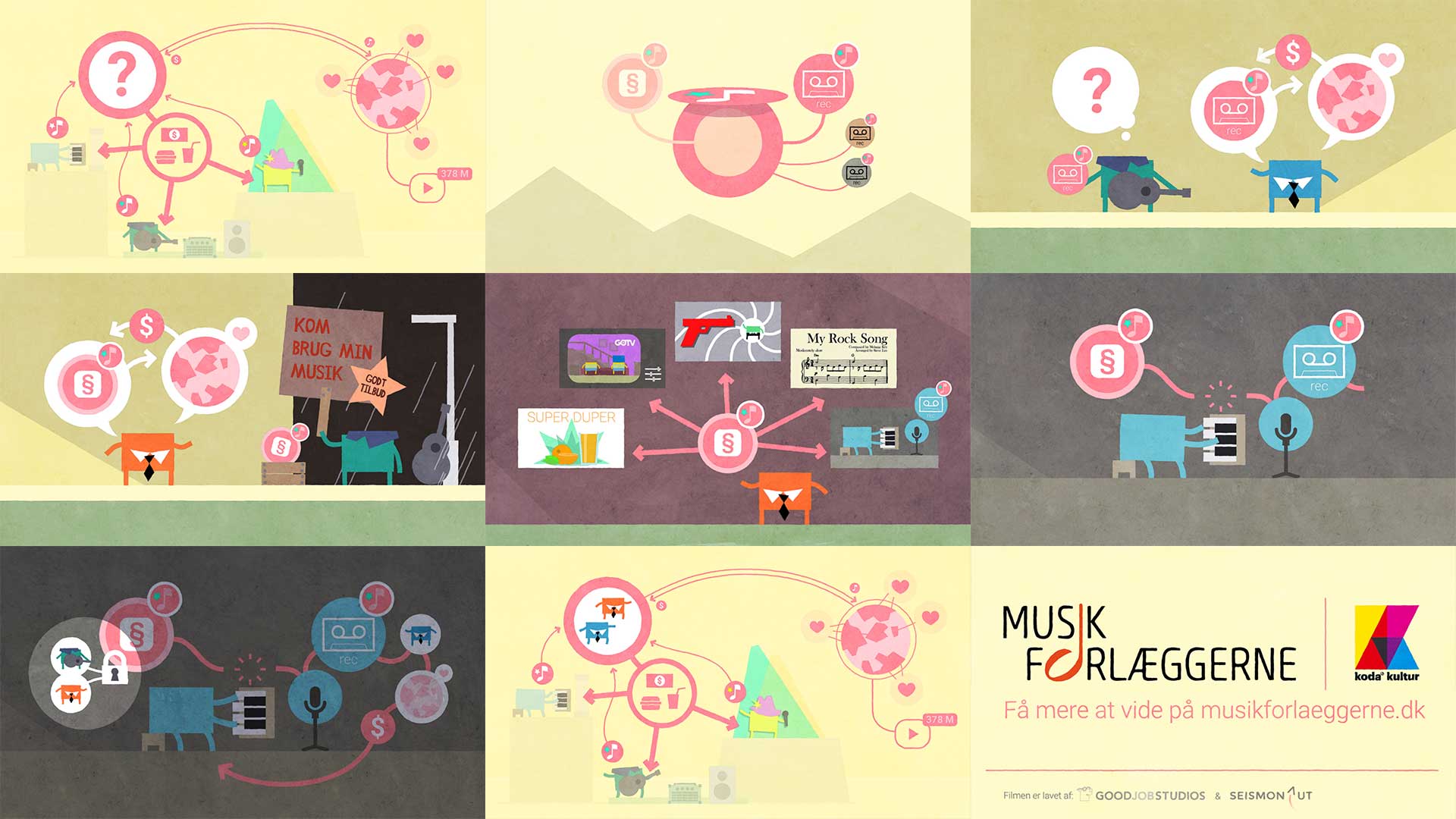 VIDEO:
↑ UP ↑