Educational animation commissioned by ED.TED.COM, explaining what's actually making you feel sick. Designed, animated and directed by Henrik Malmgren. Made in co-operation with educator Marco A. Sotomayor and Frank G. Gress. Thanks to The Animation Workshop.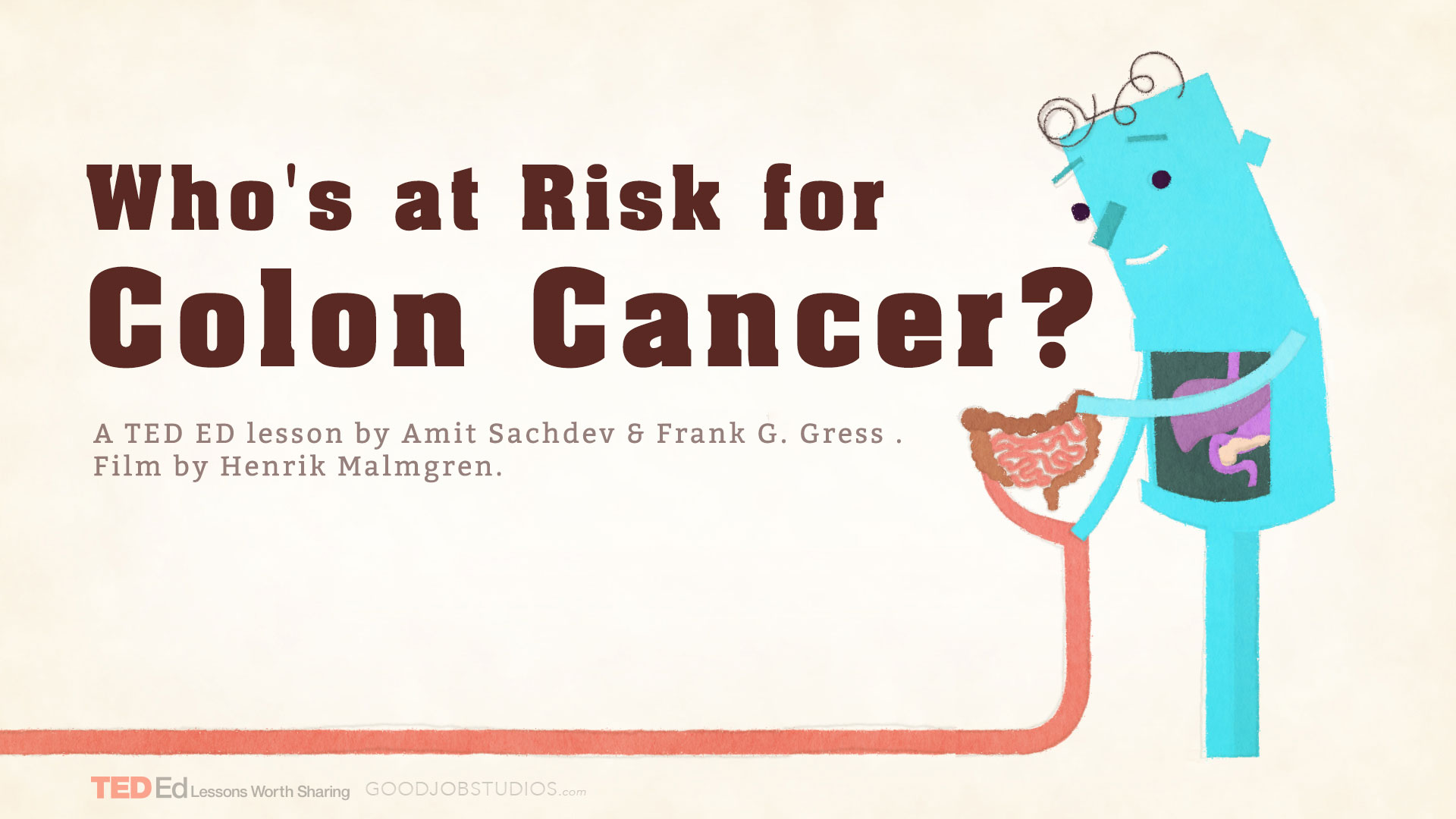 "Colon cancer is one of the leading causes of cancer and cancer death in the world. It is also one of the most preventable types of cancer, as it often takes about ten years for a small polyp to grow and develop into a cancerous one. So who's at risk? And how can people be screened? Amit H. Sachdev and Frank G. Gress share some of the best ways to prevent colon cancer."
VIDEO:

Screenshots from the film.