These educational animations, were made by GoodJobStudios together with Søren Holm at forum100.dk, financed by The Danish Ministry of Health. The films (here edited into one) are used in danish schools in drug abuse prevention classes, and aims to be starters for discussion among the students about when one has a problem with hash. After each film the students are asked to judge how big of a hash problem the character in the film has, by positioning themselves on the floor on a scale from 1 to 6 (marked on the floor ); six meaning large problem.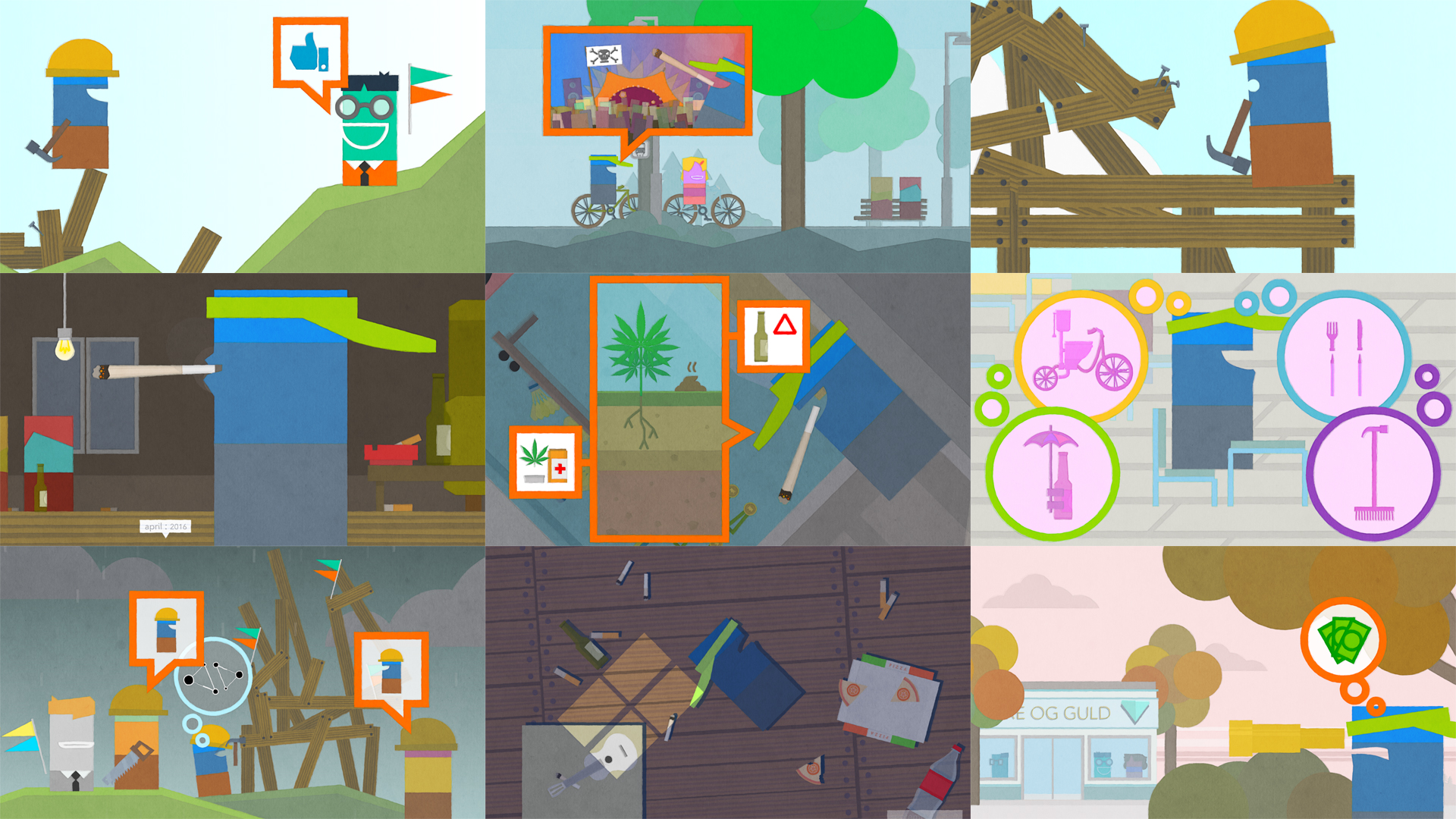 The educational material can be found here: projektpas.dk
Script by Søren Holm /Henrik Malmgren. Design, animation, music and sound by Henrik Malmgren. Speak by Michel van Steenwijk.
VIDEO:

* SUBTITLES *
Click here to open on Youtube, where you can turn on subtitles [click CC].