Educational animation commissioned by the Danish Ministry of Higher Education and Science. The film was made to present the winner of the Danish Science Communication Prize 2018. Script, design, animation, sound, music and direction by Henrik Malmgren.
Photographer Jesper Fleng : ReFrameStudio. Thanks to Jakob Borrits Sabra : The Animation Workshop.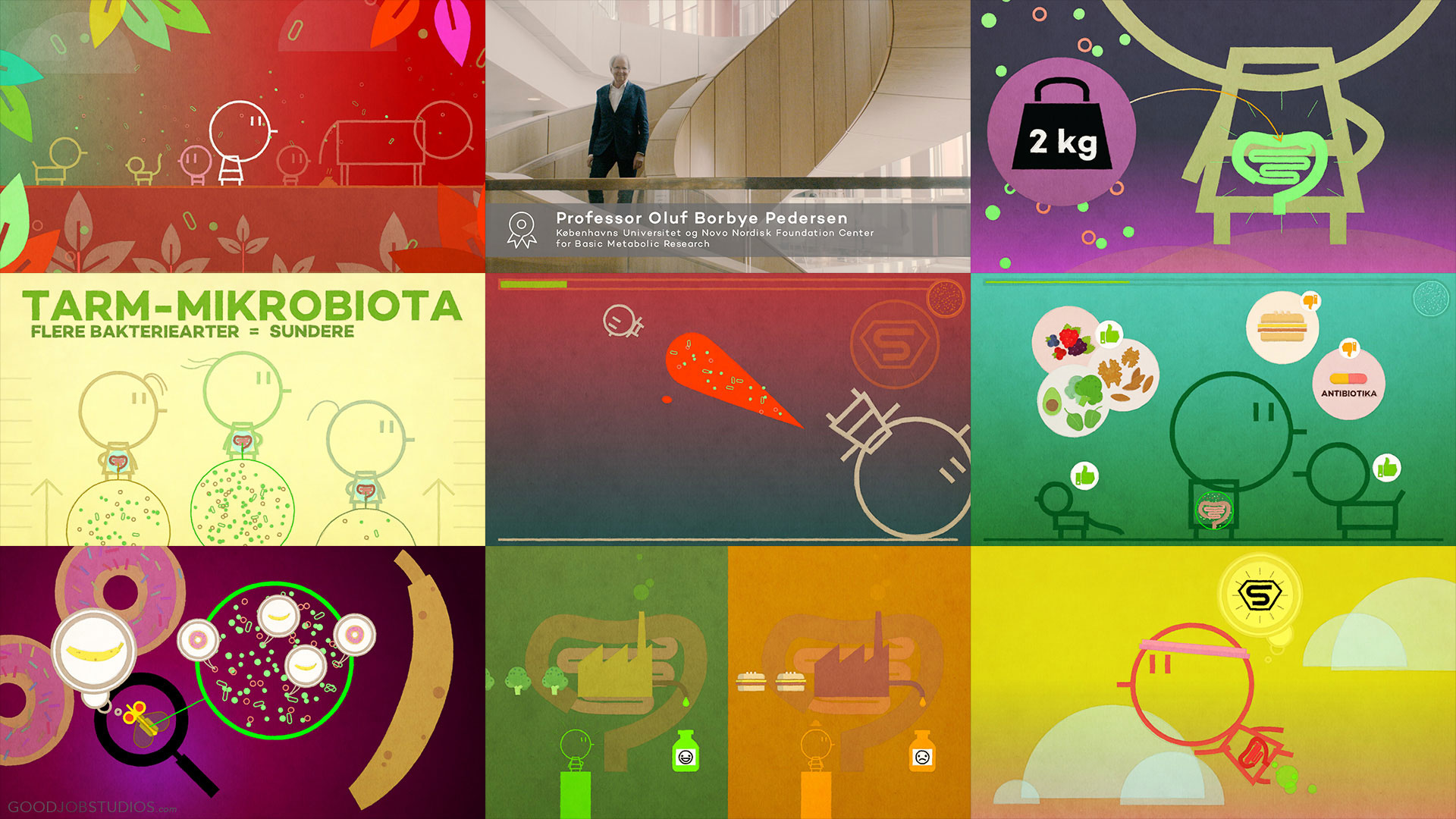 "The world around you is filled with bacteria. Some make you sick, but most of them are useful. Even though you can't see them, collectively they weigh more than all plants and animals put together. They often live in symbiosis with other organisms, in fact even with you. Only 10% of your cells are your own – the rest are bacteria from over 700 different species of bacteria that live in and on your body. Most bacteria you host – up to 2 kilograms – live in your intestines. Together, you form a superorganism, which we call human."
VIDEO:

Screenshots from the film.