This educational animation[/ps2id], was made by GoodJobStudios together with Søren Holm at forum100.dk, financed by The Danish Ministry of Health. The film is used in danish schools in drug abuse prevention classes, and aims make the students aware that people with addictions often use very common everyday excuses to justify behavior that might be wrong or dangerous.
The educational material can be found here: projektpas.dk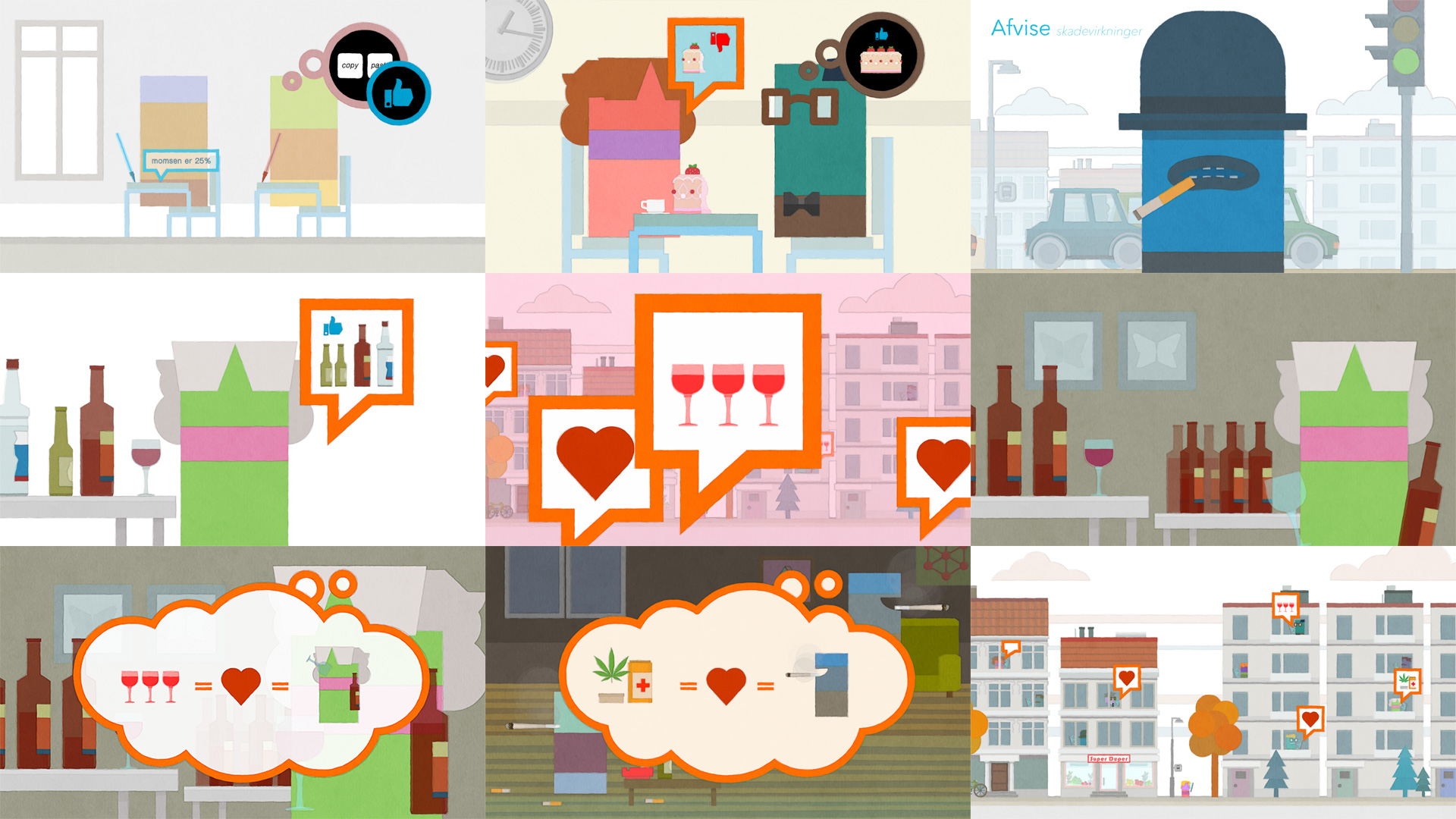 Script by Søren Holm /Henrik Malmgren. Design, animation, music and sound by Henrik Malmgren. Speak by Michel van Steenwijk, and then in order of appearance Henrik Zacho, Rasmus Folsø Jensen, Mathilde Vinther, Laura Søndergaard Isaksen, Anne Hoberg Overgård, Peter Egern Meldgaard. Special thanks to Julie Astrup and Julie Herdichek Baltzer, and Sønc for showing their patience with me in the middle of crunchtime for Fjer!
VIDEO:

* SUBTITLES *
Click here to open on Youtube, where you can turn on subtitles [click CC].